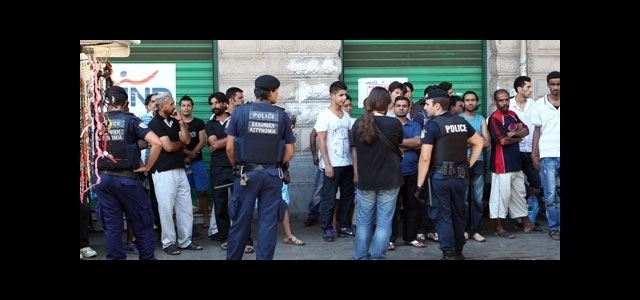 Picture - Kathimerini newspaper
The Greek
police
has
arrested
the
21-year-old Pakistani who emerged as the prime suspect in the brutal rape of a 15-year-old girl on the island of Paros
ten days ago. Since this morning he is being held by Athens Security Service, where he was subjected to tests and questioning which proved his relation to the crime.
500 foreigners who don't meet the requirements for legal residence in the country have been detained in a major operation of the Greek police in central Athens and the northern Greek region of Evros. The operation began on 2 August and to date a total of 1,500 foreigners have been checked. The police want to "clean" both the metropolitan downtown and the area around the border in Evros from the large number of illegal immigrants. 2,500 police officers have taken part in the operation in Evros, and another 2,000 in Athens.
A statement from Greek police spokesman Christos Manouras states that "the isolation of illegal immigrants and their repatriation to their countries is a matter of national responsibility and survival". He said that on the barbed wired line, which Greece
constructed
a few months ago along the border with Turkey, a human shield of frontier guards and 30 specially
trained
dogs
will also be deployed. Air Force teams will also be commissioned there, who will patrol over the border by helicopters and vessels will patrol the river.
Christos Manouras said that the authorities intend to reduce the period of 30 days, which is granted to captured illegal immigrants to leave Greece. "Anyone who is detained with fake documents, whether walking on the street or travelling by vehicle, will be housed in temporary accommodation centres for immigrants and will be
returned
to their homeland", specified the police spokesman.
Meanwhile, the authorities want to enable the Athenian centre to regain its lost glory and to get rid of the many buildings, full of illegal resident foreigners who live in unacceptably low hygiene conditions. Besides the police, the checks also involved representatives of the prosecution team and the Hellenic Centre for Diseases Control and Prevention. These
blocks
of flats will be sealed and given to the order of Athens Municipality, which will take on the architectural reconstruction of declining central neighbourhoods. Christos Manouras announced that inspections are not limited to illegal immigration, but to all forms of illegal activity in the centre such as prostitution, drug trafficking, shops and
restaurants
operating without a permit.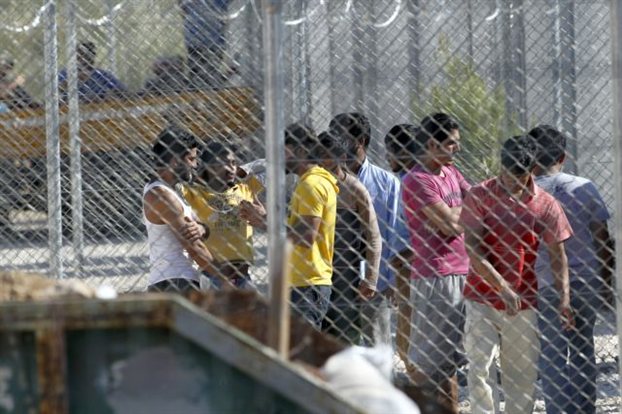 Experts define the police action as giant in size for Greece and this is the first such action ever carried out. The government intends it to last for a long period of time.