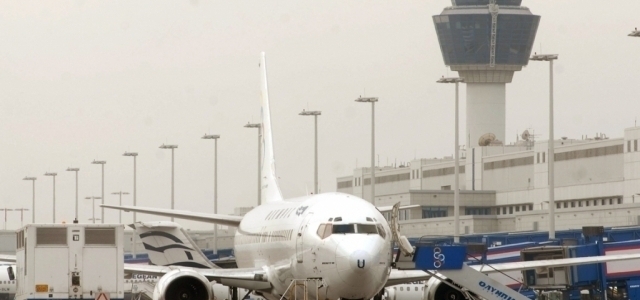 Unemployment amid the increasingly deepening crisis in Greece affects all age groups but it is particularly high among young people. What awaits them after graduating from the university is a half-time job in the best case and in many cases, they simply give up the dream of exercising their profession and are forced to work something else - whatever they find.
Indicative are the results of recently conducted surveys. One in four teachers appointed has been unemployed for more than ten months. Half of them are working in places quite different from their qualification: as employees and cashiers in supermarkets, as persons in charge in warehouses, vendors, taxi drivers, waiters and other tourism-related occupations. Only one in four is having a job similar to his or her education - in private language schools and training centres for student exams or is teaching private lessons.
The latest figures show that about 30% of graduates in Greece are unemployed, whereas the average rate for the European Union is 14%. Unemployment among young people aged 15-24 years is 29.8%.
So, the crisis has forced many of them to consider whether to seek a better paying job abroad. The results of a recent survey show that seven out of ten graduates in Greece are inclined to leave the country and one in ten is already seeking or is planning to continue his or her education abroad in order to have access to other labour markets.
GRReporter contacted George, aged 36, who has been living and working in Paris for a year now. He studied at a French school as a child and then graduated from a French university. After graduating, he found a job in France and stayed there for several months. He returned to Greece because of the army and stayed in the country until last year, when he took the big decision to leave and find a job this time.
"In practice, I am working in the same company in which I was working in Greece. I took this decision mostly because of the political instability in the country. In my case, the reason was not that the money was not enough or that I was facing the danger of losing my job. It was shortly after the start of the crisis. Greece was already under the supervision of the International Monetary Fund and the company, in which I was working, had financial losses already. I just did not see any opportunity for professional development."
He discussed the idea with his girlfriend and they decided that in case his salary in France will be almost three times higher, he must go. Eli is a lawyer. She graduated two master degrees and followed him several months later.
When I asked him if he knew other young people who have taken a similar decision, he thought of at least three people within seconds. "The cousin of a friend of mine graduated from a medical school and went to Germany. Two of my colleagues went to the company headquarters in England and the reasons for their decision were similar to mine. A classmate of mine was working in a bank at first. Then, he started his own business, but realized quickly that he would not be able to cope in this situation. He went to Belgium to find a job."
George has been in Paris for almost a year now. He says he does not feel an immigrant, but he does not certainly feel a local resident either. Eli has not yet found a permanent job and she thinks it would be extremely difficult to start working as a lawyer. "Perfect command of a language is required to be a lawyer. I studied French as a foreign language and I think it will take time before I feel confident that I am fluent in it." She is not falling into despair as she is working as a saleswoman in a big shop for furniture and household equipment.
George hopes to be able to return to Greece one day. "If things stabilize and I see opportunities for a professional perspective - yes, I will return." Seeing the developments in Greece, he said he has taken the right decision.