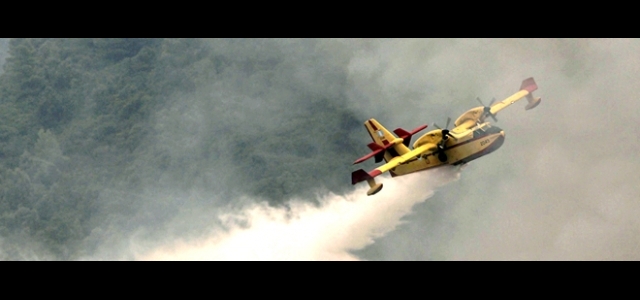 Today, the fire-fighters taking part in the extinguishing of the large-scale fire, which has been destroying virgin forests in the region of Mount Athos for five days now, are more optimistic. The rains from last night, together with the giant fire-fighting operation, seem to be giving results already.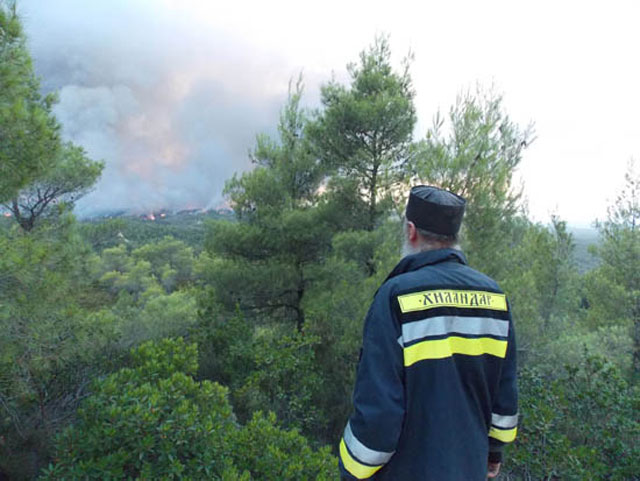 By late afternoon on Saturday substantial fire-fighting forces fought to save the Serbian Hilendar Monastery, and it seems that it is now out of danger, although the flames had reached about 2 km from the cloister.
Volunteer teams from Serbia
participated in extinguishing the fire, and according to sources, aid is also expected from Russia.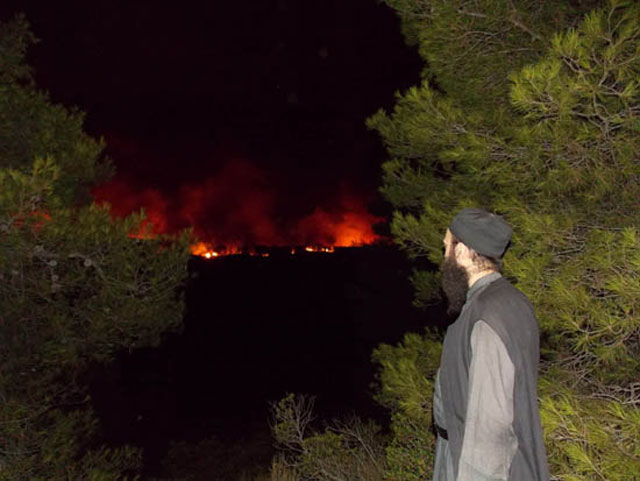 Although the wind has weakened, dense vegetation and lack of anti-fire zones are still hampering the work of the fire-fighters. Meetings on how to overcome the situation were held on Saturday afternoon at Mount Athos. Minister of Rural Development and Food Athanasios Tsaftaris is also on the spot.
Fire-fighting forces have received reinforcements, as the military have also joined the extinguishing of the fire. 3rd Army Corps is ready for action. Macedonia-Thrace Minister Theodoros Karaoglu has also arrived at Mount Athos to coordinate the operations.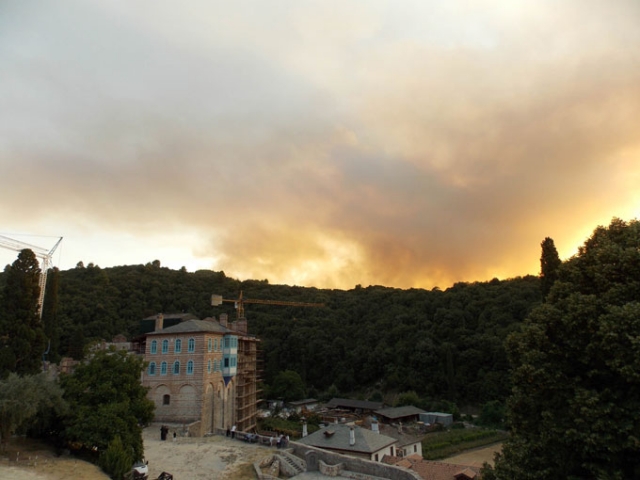 Unprecedented concentration of fire-fighting forces
Yesterday 15 fire-fighting aircraft and 7 helicopters, including two military Chinook, continuously poured water in the area and withdrew only after it got cloudy.
121 fire-fighters, 120 infantry, 314 soldiers, 120 volunteers and 49 Serbian fire-fighters took part in putting out the fire by land. The difficult terrain and the permanent change of wind direction further hampered the fire-fighters' work.
The fire front is localized between the areas of Yovanitsa and Proto Nero, at a distance of about 1.5 to 2 km in a straight line from the Hilendar Monastery, which, however, is not currently endangered. Quite a lot of Serbian monks live in this monastery.
According to Deputy Mayor of Aristotelis municipality, Costas Katsavavakis, the situation in the region of Mount Athos is dramatic, since the fire is destroying vast areas of forests.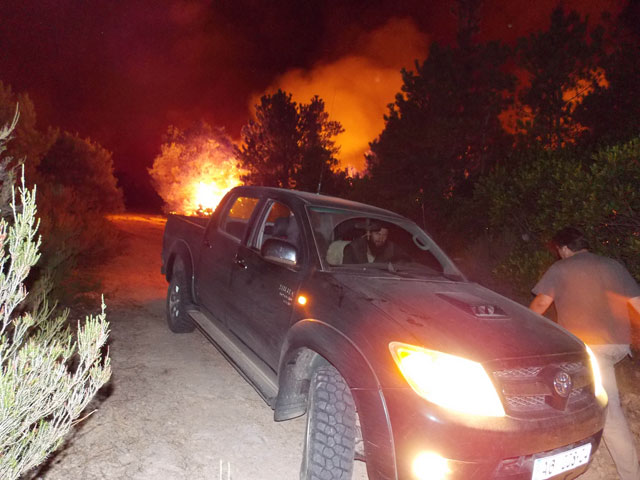 The Minister of Rural Development is also in Ouranoupoli
On Saturday, Minister of Rural Development and Food Athanasios Tsaftaris visited areas affected by fire on the Halkidiki peninsula and Ouranoupoli in particular.
The Minister stressed that the Director of the Agency for Agricultural Insurance in Halkidiki will oversee the assessment of damages, in order to compensate victims of the devastating fires.
GRReporter