GRReporter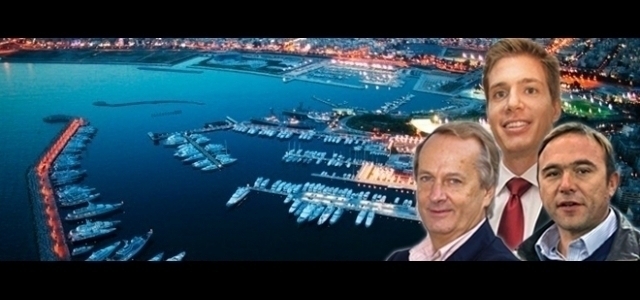 This is a guide-book starting from an exhibition of works of art of super wealthy ship-owner George Ikonomou, a graduate of Athens College, up to the coast of Mykonos, where the heiress of the family of ship-owners Pateras participates in champagne tasting, a bottle of which costs ... 120,000 euro. At the same time, the journalistic gaze hovers above Petros Kokkalis's field, who, together with a famous NGO, grows (?) together with his friends fresh organic produce near Liosia, it the park of Tritsi. He admits with a disarming simplicity that "the crisis has opened his eyes". But contrary to his words, asked whether he has taken his money abroad, he admits "not all of it... I guess". Cynicism, black humour, frustration - why has he set to growing leeks? Human soul is an abyss.
Der Spiegel's article is written according to German parameters. The editor's German straightforwardness surprises. It reminds the surprise of Hans Dietrich Genscher, when years ago he travelled by Todoros Pangalos's plane (not his personal one, because Pangalos doesn't have his own plane, but the state one). The German Interior Minister had nowhere to go and Todoros Pangalos received him as a guest for one night in Attica, in his wife's suburban house in Lagonissi. The German politician, upon waking up, wondered aloud how it was possible for someone to have such a home, with such a paradisiacal garden, noting that such a thing was impossible for an average German politician. Pangalos just smiled and explained him. Genscher probably knew right then where the Greek adventure would end.
"The richest Greeks have not realised what crisis means. Many of them do not pay taxes at all, while others prefer to hide them," writes the German magazine.
Shipping magnate George Ikonomou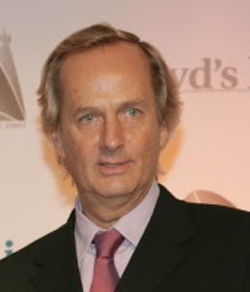 "He would be glad to talk to you about art," says the magnate's representative at the entrance of his villa in Maroussi. "He will probably share his thoughts with us about his collection and the work of Botero, which he has recently bought for 330,000 euro," reckons the magazine's reporter. But billionaire George Ikonomou would prefer not to talk about his homeland at all. While helping himself to the food from the buffet at the opening of the first exhibition of his collection, he explains that he sees art as something more than an investment. Ikonomou's little piece of paradise is well protected by an armoured door, security guards and fingerprint recognition equipment. Inside her Mercedes, his daughter Alexandra says that Greece is not as safe as before. She is afraid of being kidnapped. "Yes, even the richest in Greece have their fears," adds the journalist. And who wouldn't understand the daughter's fears, who is obviously not quite happy, is the commentary on the site
www.zougla.gr
.
The journalist continues: "Greece is a poor country with rich people. It is recognised that the Greeks have about 170 billion euro in Swiss banks. And philanthropy, though the word is Greek, is not practiced in reality."
Outstanding state obligations to citizens amount to 9,000,000,000 euro. But even today, after three years of crisis, the state continues to exempt from all their taxes shipping companies which are the most successful sector of the economy. Various tax cuts for the rich, 57 of which only for shipping magnates, additionally burden the poor, Der Spiegel adds.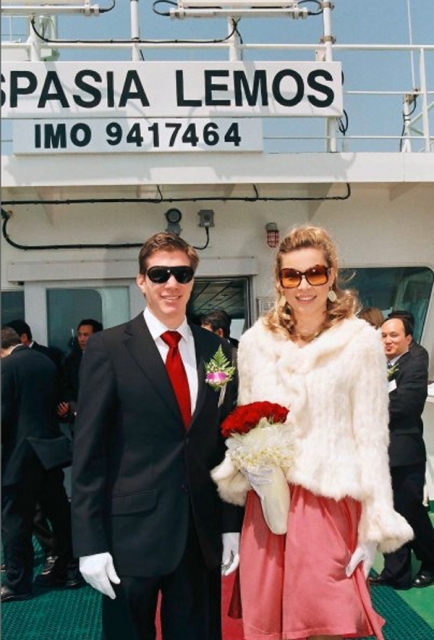 Challenging Mr. Patitsas
Leon Patitsas, 38, a heir to a shipping company, is among the most favoured by this tax exemption. He is the head of Atlas Maritime, which has 6 tankers and the seventh one is being built in Shanghai. "The merchant fleet is the largest in the world," says Patitsas. He believes that tax exemptions for the industry is more of a necessity than a privilege. "The fleet provides 400,000 jobs in Greek shipyards. These jobs can be transferred to another location at any time. The state provides no protection for investors and businesspeople. People in Greece believe that all capitalists are to blame, and not the powerful unions which destroy jobs with their unrealistic demands," comments Patitsas.
The Patitsas family comes from Inouses, as most families of magnates, including the family of Eli Pateras. She is among the Greeks, who have always had everything. Ten years ago, Ms. Pateras opened a real estate company because she was bored to be just a heiress. Today, at the age of 47, she talks to the magazine from Mykonos, an island untouched by the crisis. Nammos bar, on the shore of Psarous, offers a bottle of champagne Armand de Brignac for 120,000 euro, the magazine's correspondent notes.
Petros Kokkalis
The journalist aims at the son of the Greek businessman, known not only for Olympiakos football team.
Petros Kokkalis is named after his grandfather, a doctor, who, though a citizen and an outstanding scientist, decided to take to the woods with communist guerrillas. He fought and ended up in exile in East Berlin. His tracks, besides in history books, can be found in the centre of Athens, where the road passing near the U.S. Embassy, bears his name. Perhaps the correspondent of Der Spiegel is not aware of these details. She notes, "Petros Kokkalis, a scion of a family that enjoys the greatest influence in Greece, has created an ecological garden in one of the poorest neighbourhoods of Athens. He says that the crisis has opened his eyes and he feels the problems of his country. For example, he had to wait for six months to get a permit just for a bar with a fridge in his garden." "Have you taken all your money abroad?" He answers smiling "Oh, probably not all ..."
Once the President of Greece Karolos Papoulias said that everyone acts according to their patriotism. Petros Nomikos, 33, an investor and descendant of a family of shipping magnates, says that Greeks are terrible citizens, but enthusiastic patriots.
http://gogreece.about.com/gi/o.htm?zi=1/XJ&zTi=1&sdn=gogreece&cdn=travel&tm=5&f=22&su=p531.60.342.ip_&tt=2&bt=1&bts=1&zu=http%3A//www.grreporter.info/en/