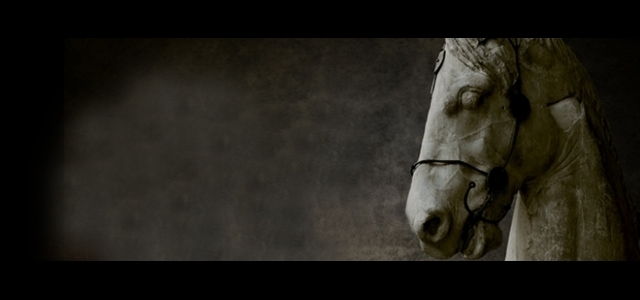 Through an original internet campaign photographer and composer Aris Kalogeropoulos, a Greek immigrant in Germany, is trying a new way to support the longstanding attempts to return the stolen sculptures from the Parthenon in Greece.
It all began in August 2009 when Aris visited the British Museum in London. Walking in the vast halls, he stopped at one which
attracted
his admiration, but at the same time caused great pain. This was in hall 18, where the fragments of the Parthenon are exposed.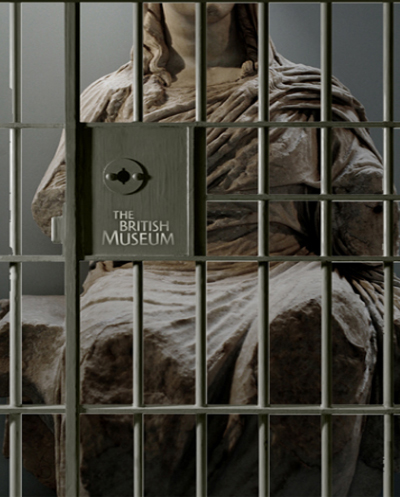 "Admiration because of the eternal
beauty
of the classical Greek
works
of art, and pain due to the fact that these sculptures are so far away from home", says the photographer about what he felt at that moment. Then he pulled out the camera and started doing what he is best at. "Far from the Athenian sun, broken, humiliated, standing with no sense", these are some of the phrases accompanying the
photos
in the internet campaign, which began in early 2012.
The beginning was laid with the first image uploaded on Facebook. Thousands of people were interested in the page of which the message was short and clear: "I am Greek and I want to go home." A creative inspiration is becoming a movement, thanks to the support and feelings it has evoked in Greeks and foreigners.
Thus, since 14 July 2012 the site "I am Greek and I want to go home" (
www.iamgreek.gr
), created together with Alexis Manteakis, has already been a fact.
The first contact with the
virtual
visitor of the page is a video with photos, including the prominently placed statue of the only daughter of Erechtheus, which is abroad.
It is accompanied by strong, influencing words: "Help me return home," "You can steal a statue, but you can NOT steal my origin," "I am being kept hostage," "Help me return home to Greece", "I was born in Greece, my sisters are there", "Alone".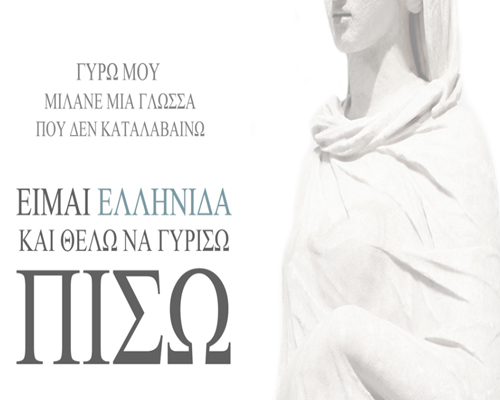 "People embraced the idea in a way which surpassed all expectations. In fact, the people themselves did it. Through their commitment and love for something so sacred. We have forgotten for too long what personal efforts mean, what love for a purpose means, for an idea, for an object means. We rely on others for everything. We had been indoctrinated that if something is not officially supported from somewhere, practically there is no reason for it to exist. There cannot be a platform from which its voice can be heard. That whatever you do outside funding and funds will
remain
only on
paper
and will die", says in an interview the Greek photographer."
And he continues: "The image which has
remained
from my close ones, is of a Greece bent into two. For a country, which has believed that it has lost its identity and prestige. For a nation which has believed in what they have been indoctrinated in for so many years. That it is unproductive, lazy and useless. How well have they all played their cards. Even I am getting confused, too. They have aimed and have hurt what we have always had in abundance. Our pride, dignity and honour. But I am saying again, they have hurt. They have not killed them.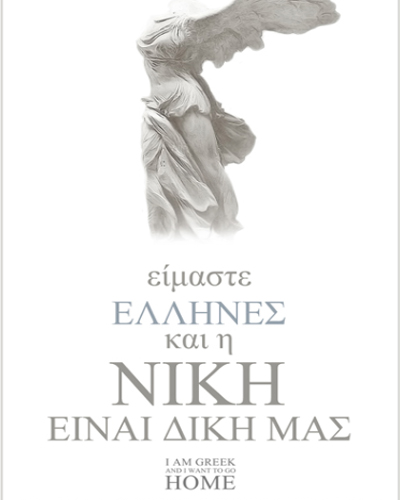 See what is happening now through this movement. What does it show? Greece and the Greeks are seething. They are an active volcano. A volcano of the real change! And when it erupts, the modern Atlantis of the nouveau riche and the arrogance of global control over people's minds will sink forever", emphasizes the Greek immigrant, thus describing his dream, based on the values of the classical Greek culture.
What Aris Kalogeropoulos wants is the spreading of the idea of the marble sculptures' return to Greece, and the only thing he is appealing to the visitors of his site to do is to comment on this idea elsewhere.