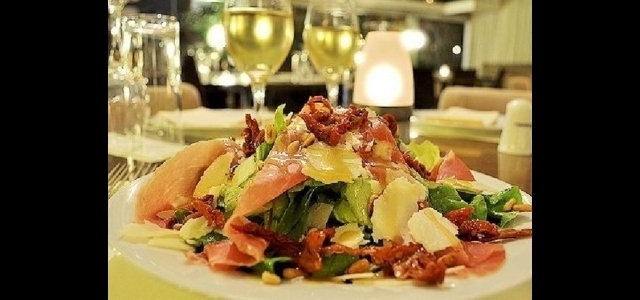 Every Tuesday the residents and visitors of Thessaloniki can dine in good restaurants in town for just 10 euro. This initiative began within the Festival of Gastronomy, and continues in order to help restaurants, but also to enable people to explore the restaurants that were previously unaffordable due to high prices.
"
We started with 25 restaurants and within three weeks we exceeded 100 restaurants. The manager of the restaurant sets the menu. In the beginning we had some complaints from customers in connection with the promotion, but after our intervention problems were solved. It is a fact that webrightened up a "dead" day for the restaurants and of course a growth was recorded in the operation of taxis, as people began to go out also on Tuesdays
», says Spiros Pengas, Deputy Mayor on the matters of Culture and Sport in Thessaloniki.
In addition to this, at the Arrivals room on the airport "Macedonia", the Thessaloniki Municipality has organized the placement of posters depicting
traditional
Greek food sold on the streets of Thessaloniki. Thus, visitors are greeted at the airport with the traditional Greek pretzel, a traditional sweet pastry "bugatsa", Greek skewer "souvlaki" and others.
Also information is provided about the
traditions
of the city related to nutrition.
Pictures
and information are the
result
of a research conducted by
students
at the University of Gastronomy in Turin, Italy, within the Thessaloniki Food Festival.
Representatives of the restaurant business who want to join the initiative "On Tuesday we eat out for 10 euro" can visit the website of Thessaloniki Food Festival (
http://foodfestival.thessaloniki.gr/tuesdays/
). There one find information about restaurants that are already
participating
in the initiative.